GRIP welcomes VvAA coaches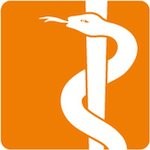 VvAA has been operating for more than 90 years as a member organization and service provider at the heart of healthcare. VvAA has around 120,000 medical professionals, paramedics, (para) medical students and healthcare institutions as members.
Engagement in the healthcare gets an extra impulse. Six VvAA coaches, who are doctors themselves, have successfully completed the GRIP certification training. VvAA will use GRIP for its members and in its healthcare services.